Providing world class Bar Ware, Non Breakable Products and Promotional Gift Items.
About Us
KM Enterprises has expertise in manufacturing, supplying and exporting a wide range of bar ware products and Allied Accessories. Our offering comprises Bar Ware, Non Breakable Products, Promotional Gifts etc. These are developed using premium grade material and are available in multitude of designs, patterns and shapes. Keeping a apace with the advancements in production of such products, we have gained wide appreciation in the industry. Our product range is inclusive of products in unique sizes, shapes and dimensions.


We offer our products at competitive prices and in bulk as per the client requirements. To meet our targets, we are assisted by skilled workers who are well informed with latest techniques and methodologies for production process.
All products offered by us are easily washable and scratch resistant along with a classic looking sheen and perfect finishing. We are exporting our products to East Europe, South East Asia, East Asia, South/West Europe, Indian Subcontinent.

Our Mission

Our company is completely devoted to providing quality and product innovation through our committed employees towards the support and service of high quality stainless steel products. We seek to achieve this through continues improvement of our skills, products as well as services. Besides, client satisfaction through quality and support has always been the driving force behind our success.

Product Range

We are manufacturing following range of products:

Bar Ware
Copper Ware
Non Breakable Products
Promotional Gifts
Team

We are been able to offer an unmatched range of products with the continuous support and expertise of our workforce. In order to achieve our objectives, we have built a team of expert professionals which is skilled in the manufacturing process of these products. They have knowledge and experience in metal moulding and crafting quality products. Our team comprises machine operators, skilled fabricators, skilled and semi skilled labor along with project managers. Our employees are well trained and regularly updated for up-gradations in the production process.

Infrastructure

We have set up a state of the art and highly modern infrastructure for our operations. With the support of our sturdy infrastructure we are able to develop these products in an uninterrupted and qualitative manner. We believe that with appropriate planning, we should also be able to successfully meet the industrial requirements of clients. Our professionals use advanced technologies for fabricating quality products. Our modern facilities enables us conduct a flexible and planned production process which aids us in meeting the commitments as well as agreements. Our manufacturing plants spread over 35,000 square feet working area. Further, with the support of over 200 well experienced employees, we have successfully been able to boost our production to 100 tonnes per month.

Quality Control

We are a quality focused company and all products offered by us are widely acknowledged for its premium finishing and quality. All products are initially subjected to thorough testing prior to final shipment. We are supported by an efficient team of quality analyzers which ensures high class quality, finish and appearance of the products is maintained before dispatched from the factory. We strictly adhere to international standards that guarantee quality of the products. We are widely appreciated in the markets for our uncompromising rigor towards quality.

Client Satisfaction

With our client centric approach, we are able to meet the requirements of a wide and sprawling client base. Products offered by us are available at most competitive prices and in a multitude of features. Clients require better products that can be easily handled or stored and our range is inclusive of all these features. We fabricate our products while keeping in mind the ever rising demands of features. Our clients can avail these products from us in surplus as per their needs and requirements.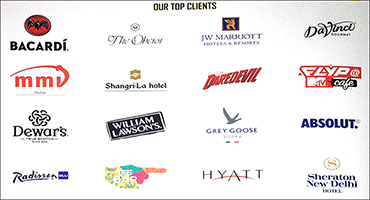 Download Brochure